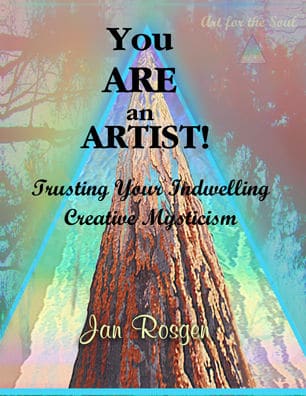 As children we created naturally and joyously.
Let's do so again - -or continue to do so - using our intuition, just as we did then.

This book offers inspiration, colorful visual examples,
and suggested guidelines for creating your own art.

You recognize how to tap into your inner knowledge
of aesthetics, color, and meaning.

"You ARE an Artist!" leads you in---to yourself and to your innate knowing---to discover or reaffirm that you have always possessed all you've ever needed to follow your desires to create meaning-
ful art that can touch the world with its power. The beautiful energy you put into your
paintings is very much needed by this world!